Do you have what it takes to be a 911 dispatcher? This is a question that many people ask themselves, and for a good reason. 911 dispatchers are responsible for handling emergency calls and providing vital information to first responders. They are the first line of defense in an emergency, and their work can be life-saving. If you're interested in becoming a 911 dispatcher, this blog post is for you! We will discuss the necessary qualifications and the process for becoming a 911 dispatcher.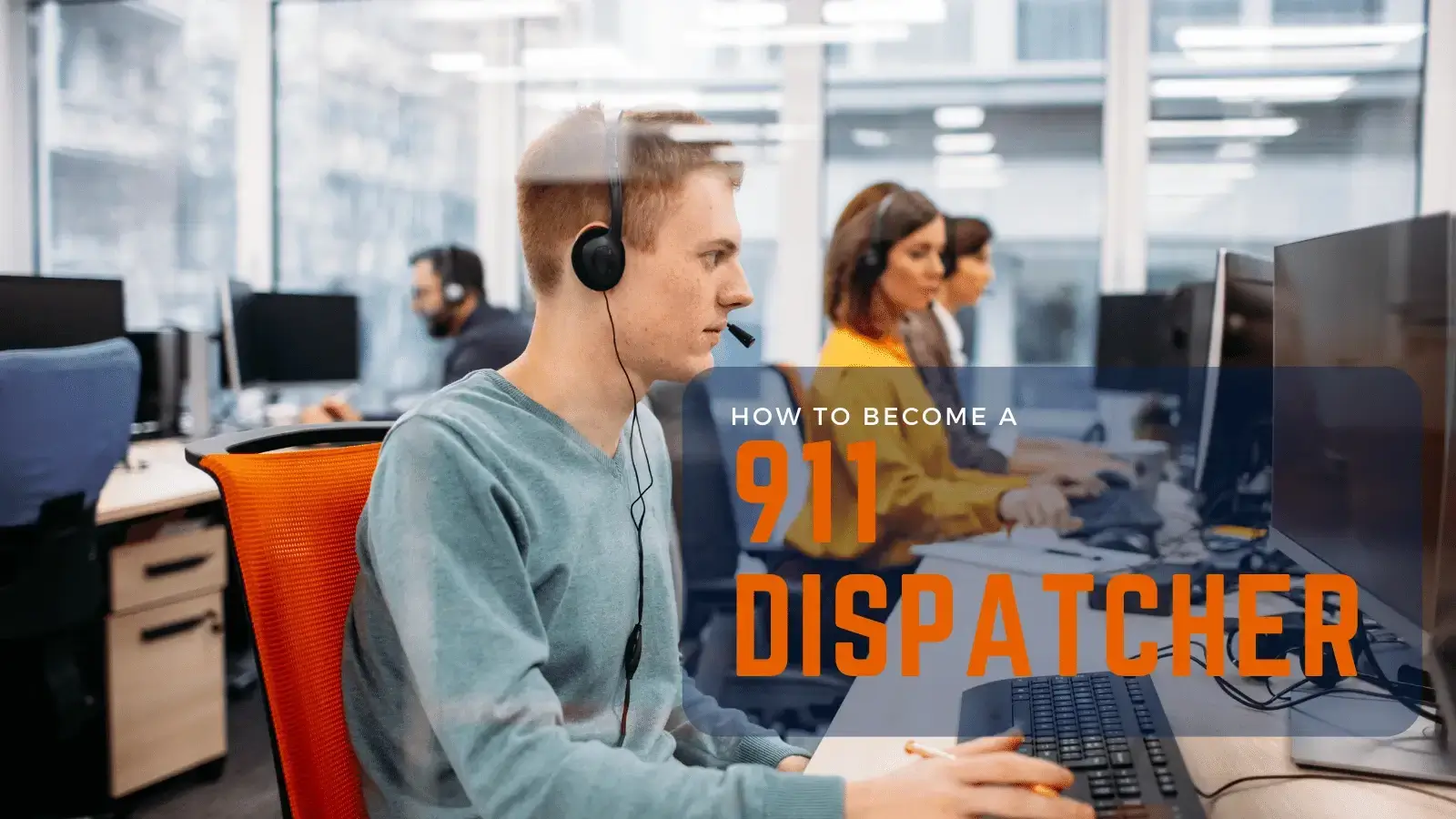 A 911 dispatcher is a professional who takes incoming calls from members of the public and dispatches emergency services such as police, fire, and medical personnel to the scene. They are responsible for assessing the situation and providing vital information to responders so they can respond quickly and appropriately. They often provide instructions to callers on how to administer first aid or other emergency procedures until help arrives.
The job of a 911 dispatcher is highly demanding and requires an individual with excellent communication and problem-solving skills and the ability to remain calm under pressure. They must have a thorough understanding of local laws and regulations pertaining to emergency services and know how to respond to different types of emergency situations.
A 911 Dispatcher's Job Responsibilities
The primary responsibility of a 911 dispatcher is to answer incoming emergency calls, assess the situation, provide instructions to callers if needed and dispatch appropriate first responders. Other tasks include:
Maintaining contact with responders and providing updates

Monitoring multiple lines for incoming calls

Gathering information about the emergency situation and relaying it to first responders

Keeping detailed records of all calls

Recording accurate logs of callers, locations, and emergency services dispatched

Performing administrative tasks such as updating databases and filing reports
The responsibilities of a 911 dispatcher are highly varied and require a person to be able to think quickly, stay calm under pressure, and multi-task.
Process of Becoming a 911 Dispatcher
Becoming a 911 dispatcher varies from state to state, but there are some general steps you will need to take to be considered for the job. These include:
Meeting basic qualifications, such as having a high school diploma or GED and being at least 18 years of age

Passing an extensive background check and drug screening

Completing a 911 dispatcher training program or academy

Passing an assessment test, such as the Criticall Test or the Public Safety Telecommunicator Certification Exam

Obtaining a license or certification, if required by state regulations
The process can be time-consuming and demanding, but it is necessary to ensure that 911 dispatchers have the knowledge, skills, and abilities to handle emergency calls professionally and effectively.
How Much Money Does a 911 Dispatcher Make on Average?
According to the Bureau of Labor Statistics, as of 2015, police, fire and ambulance dispatcher salaries averaged around $38,010 per year, with those in the top 10 percentile earning close to $60,000 annually.
911 Dispatcher Typical Work Schedule
The shifts for dispatchers typically last 8 to 12 hours, but some agencies may require even longer ones. It's common for dispatchers to have to work overtime.
Emergencies can occur anytime, so those working in this occupation often have to include evening, weekend, and holiday shifts in their schedules.
Benefits of Becoming a 911 Dispatcher
The job of a 911 dispatcher is demanding but also rewarding. Dispatchers often get the satisfaction of knowing that they are making a difference in people's lives and helping to keep their communities safe and secure.
In addition to personal satisfaction, other benefits are associated with becoming a 911 dispatcher. These include:
Competitive salaries

Comprehensive health benefits

Paid vacation and sick time

Retirement plans (in some agencies)

Job security

Professional development opportunities.
Tips for Succeeding as a 911 Dispatcher
The job of a 911 dispatcher is complex and requires someone who can stay calm and focused under pressure. If you are considering becoming a 911 dispatcher, here are some tips for succeeding in the position:
Practice active listening skills

Practice your 

typing skills

Stay up to date on local laws and regulations

Develop strong problem-solving skills

Stay organized and detailed

Maintain a professional attitude at all times

Stay calm, even in difficult situations.
By developing these skills, you can be well on your way to becoming a successful 911 dispatcher. With dedication and hard work, you can make a difference in your community by providing help when it is needed most.